Connect with your social network account
Moderator: Zulus Thousand of em
Hopeful

Posts: 1
Joined: Mon Oct 13, 2014 8:54 am
hi everyone on here just joined again after years off
---
Immortal

Posts: 38742
Joined: Mon Jan 17, 2005 9:19 pm
Location: Drifting into the arena of the unwell.
Hel - met.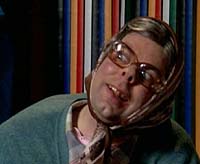 Hellooooooooooo
May the bridges I burn light your way
---
Immortal

Posts: 12929
Joined: Thu May 26, 2005 12:45 am
Location: Montreal, Canada
Welcome. Your timing is interesting.
"If you cannot answer a man's argument, all it not lost; you can still call him vile names. " Elbert Hubbard.
---
Promising

Posts: 351
Joined: Sat Dec 04, 2010 12:47 pm
Bruce Rioja wrote:Hel - met.

---
Hopeful

Posts: 21
Joined: Sun Sep 28, 2014 5:59 pm
---
Who is online
Users browsing this forum: No registered users and 3 guests